Western Area Water Supply Authority Names Interim Executive Director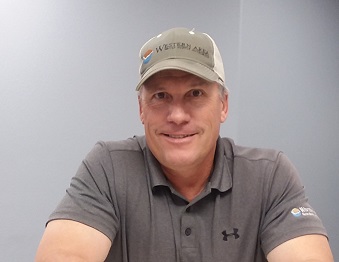 The Western Area Water Supply Authority (WAWSA) has named Todd Pokrzywinski as its Interim Executive Director. Pokrzywinski joined WAWSA at the beginning of 2014 as the first Operations Manager, overseeing the operation and maintenance of the system.
"It is very gratifying to work for WAWSA, providing drinking water to cities and rural areas. I don't anticipate any changes to our service due to this leadership change. I take the responsibility of serving our domestic and industrial customers very seriously," says Pokrzywinski.
"We are lucky to have a guy like Todd on staff already. He is very well-versed with the day to day WAWS operations. He's been able to hit the ground running since he was named Interim Executive Director," says Mark Owan, WAWSA Chairman.
Jaret Wirtz, WAWSA's previous Executive Director, resigned at the beginning of May to spend more time with family and pursue other opportunities. Wirtz was hired as WAWSA's first Executive Director in 2011. "We are thankful to Jaret for helping get WAWS off to a successful start and we wish him well in his future endeavors," says Owan.
The WAWSA Board has launched a regional search for the new Executive Director. A full description of the position and application can be found on the homepage of WAWSP.com. The application deadline is 5:00 p.m. on June 29, 2018.